Led by CB Insights Tech Analyst Nick Pappageorge
The "smart factory" of tomorrow is being built today with sensors, industrial robotics, 3D printing, along with specialized computing to make sense of the data.
Technologies bringing digitization to heavy industry (IIoT) have raised more than $2.2B in private funding last year. Making supply chains and factories more just 1% efficient is incredibly valuable business problem, but these areas are still under-digitized relative to other sectors of the economy.
In this webinar we'll delve into:
Private market funding trends
Major startup players in advanced manufacturing
New enterprise and industrial use cases for frontier technologies like AR/VR the Internet of Things
How incumbents and corporate venture groups are reacting and driving M&A
Your Panelist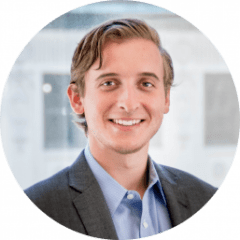 Nick Pappageorge is a Tech Industry Analyst at CB Insights with focus on IoT, wearables, AR/VR, and drones. Prior to analyzing startups and venture capital at CB Insights, Nick worked at 3D printing company Makerbot Industries in a research role, and in Latin America for the Libra Group.
Nick is a graduate of Hamilton College. His research has been cited in Forbes, Fortune, Wired, Quartz, Re/Code, and Business Insider, among other publications.