Led by Managing Intelligence Analyst Matt Wong
In 2018, more than $4.15B was deployed into insurance tech startups globally.
But today, the range of technologies and strategic issues that insurers need to monitor goes far beyond startup challengers.
From the evolution of cyber risk to changes in mobile telematics to the rise of robotic process automation, this briefing will analyze industry and tech trends to watch in 2019.
In this briefing, you will learn:
How various tech trends in real estate, auto, and industrial are affecting insurance
The state of insurtech startups
Where insurers are making investments and partnering
Your Speaker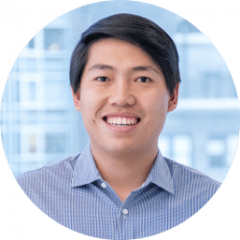 Matthew Wong is a lead intelligence analyst at CB Insights, where he manages a team of research analysts covering startup and venture capital trends in financial services and real estate. He currently manages CB Insights Insurance Tech newsletter, which reaches 22K+ insurance executives, investors and professionals.
Matt's published industry research and analysis have been featured in The New York Times, The Wall Street Journal, Bloomberg, CNBC and The Financial Times and he has appeared on Bloomberg TV and Business News Network. Matthew is a magna cum laude graduate of Northwestern University.