Led by Intelligence Analyst Natan Reddy
The retail space has remained highly competitive in 2018, witnessing the closure of big name chains like Toys R Us. Additionally, the looming threat of $200B+ in global tariffs continues to worry many retailers whose supply chains may be affected. Despite these hardships, we dive into the technologies, innovations, and strategies that retailers can leverage heading into this year's holiday season.
We explore topics including:
Major retail tech startup players
Technologies enabling a rise in customization and personalization
Supply chain innovation benefiting retailers
New retail and store formats
Your Speaker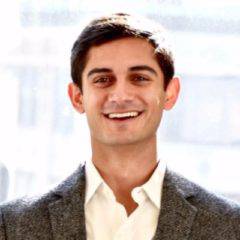 Natan Reddy is an intelligence analyst at CB Insights. He currently produces data-driven analysis and reports on the areas of retail, supply chain & logistics, and e-commerce, among others. His research has been cited in TechCrunch, CNN, Forbes, the Los Angeles Times, and more.
Before CB Insights, Natan worked as a business valuation senior associate at Andersen Tax in San Francisco, where he valued dozens of startups and public companies. Natan is a graduate of the University of California, Berkeley with a major in economics and a focus in French.