Led by Intelligence Analyst Alexander Paci
Major US technology companies are focusing their attention on constructing corporate housing, self-sufficient towns, and even entire urban neighborhoods.
Adding to the mix, insurgent startups are redefining construction and design, changing the course of how homes are built and managed.
In this briefing, we analyze developments in housing technology among major technology companies and startups alike.
We discuss how housing technology is developing through project-based partnerships and venture investment, including:
Google's experimentation with prefab housing, and Toronto waterfront development via its subsidiary Sidewalk Labs
Amazon's strategic partnership with home builder Lennar
Startups like Katerra that are altering the paradigm of residential construction
Your Speaker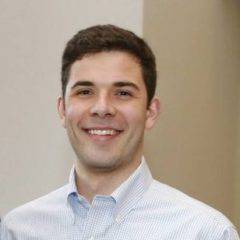 Alex Paci is an intelligence analyst at CB Insights covering startup and venture capital trends in real estate and financial services. His research has been cited in The New York Times, The Financial Times, and The Wall Street Journal.
Prior to joining CB Insights, Alex held roles at Simpson Thacher & Bartlett and The Blackstone Group. Alex is a graduate of Vanderbilt University.