Led by Intelligence Analyst John Prendergass
In this research briefing we are proud to introduce the Healthcare Horizons Class of 2017. We will take a look at cutting edge developments in healthcare, and the startups behind them, finally bringing medicine into the 21st century.
Using CB Insights data, we surfaced 27 startups across digital health, biotechnology, and medical devices with the greatest potential to transform the practice of medicine over the next 10-15 years. While many of these companies are still in the early-stages, conducting pilot studies and inking initial partnerships, all hold the potential to impact millions of lives.
Startups in this group are exploring areas such as next-gen oncology therapeutics, organ transplantation, and blockchain technology.
Specific topics covered in this briefing include:
Intelligent drug design
Skin-as-a-platform
Blockchain-enabled hospitals
CAR-T cell therapies
Anti-aging therapies
Bio-printing
Neurotechnology
And more
Your Panelist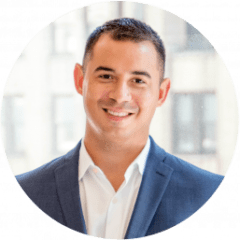 John Prendergass is an intelligence analyst at CB Insights. His research focuses on biotechnology, digital health, therapeutics, and medical devices.
John previously attended medical school at Rutgers New Jersey Medical School and worked in the healthcare investment group at Ben Franklin Technology Partners. John is a graduate of Johns Hopkins University.