Led by Associate Intelligence Analyst Rachel Binder
Google is fighting to protect its moat in search and advertising — its main source of revenue — as peers such as Amazon, Apple, and Microsoft look to capitalize on the growing digital economy.
To do that, the company is prioritizing its capabilities in AI across a number of industries that have glaring inefficiencies, such as transportation and healthcare. It's also looking to delve into growth opportunities like cloud computing, which earned Alphabet over $1B in revenue in Q4'17.
In this briefing, we combine CB Insights data with an analysis of Alphabet's internal spending to get a sense of where the company is focused moving forward.
We dive deep into:
The company's push into AI and how machine learning stands to transform Alphabet's multiple businesses and internal projects
How Google, one of the most active corporate tech investors, has streamlined its investments toward proven areas of growth such as cloud computing
Google's efforts to disrupt and transform a number of industries, including transportation and healthcare
Your Speaker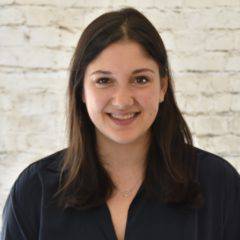 Rachel Binder is an associate intelligence analyst at CB Insights covering the auto and mobility space. Prior to joining the team at CB Insights, Rachel worked in equity research at Goldman Sachs covering retail companies. Rachel graduated from Brown University with a degree in Economics.