Led by Senior Intelligence Analyst Nikhil Krishnan
With more health data than ever being created, Google is using its AI expertise to attack the healthcare industry. The company is partnering and competing with existing players, betting that the future of healthcare is going to be AI-differentiated.
In this briefing we'll use patents, earnings calls, news analysis, private market data, and more to understand Google's strategy across different areas including:
Diagnostics
Medical Devices and Disease Management
Population Health Analysis and Research
Cloud Services, Health Records, and Open-Source Software
And much more…
Your Panelist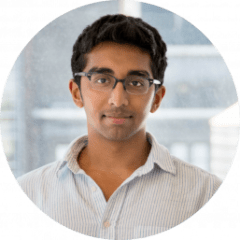 Nikhil Krishnan is a senior analyst at CB Insights, where he produces data-driven analysis and research reports on trends in digital health, ag tech, and construction. He sends the weekly Digital Health Insights newsletter to 30K+ members.
His research has been featured in The Economist, New York Times, Wall Street Journal, and more. Prior to joining CB Insights, Nikhil worked at Uber, the Small Business Administration, and Relationship Science.