Led by Intelligence Analyst Jud Waite
Google's revenue growth — with advertising at its core — is only as strong as the world's access to its products. Today, it's estimated that less than 55% of the world has access to reliable, high-speed internet. For this reason, Google has become increasingly focused on improving connectivity. The company is partnering and competing as it works toward global, ubiquitous internet access.
In this research briefing, we analyze 8 initiatives by Google and the broader Alphabet organization — each helping to extend the company's reach. We dig into patents, earnings calls, private market data, and more to understand Google's strategy across these areas, including:
Fiber Optics & Fixed Wireless Internet Services
Cellular Service & Connectivity
Live, Online Television
Cloud Computing
Public WiFi
And much more…
Your Speaker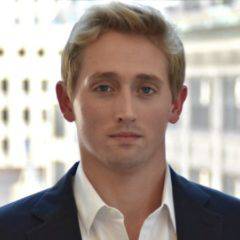 Jud Waite is an intelligence analyst at CB Insights, where he produces data-driven analysis and research reports on private company financings, exits, and performance trends across emerging industries, geographies and investors. His research has been cited in Business Insider, VentureBeat, CNBC, Bloomberg, and the Financial Times.
Prior to joining the research team at CB Insights, Jud was an early member of CB Insights' Customer Success team where he specialized in working with venture investors. Jud is a graduate of Lafayette College.