Led by Intelligence Analysts William Altman and Jud Waite
Marc Andreessen once said: "Most of the big breakthrough technologies seem crazy at first… It has to be a radical product. It has to be something where, when people look at it, at first they say, 'I don't get it, I don't understand it."
Using CB Insights' platform, we set out to uncover and define the most bleeding-edge trends taking shape across the technology industry today.
We found 30+ high-momentum startups building truly innovative technologies. We call these companies 'game changers' for their potential to solve big problems with solutions that alter the way we live for the better.
This briefing will examine startups in neurotechnology, autonomous construction, intelligent public safety, and much more.
We'll cover topics that include:
Bleeding-edge tech trends to watch
Funding trends
The investors behind the 2018 Game Changers
Your Panelists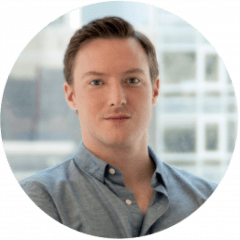 William is an intelligence analyst at CB Insights, where he produces data-driven research on emerging technologies, industries, and geographies with a focus on cybersecurity. William's published industry research has been featured in the The Wall Street Journal, Forbes, CNN, and The New York Times.
Before CB Insights, William worked in the Middle East and North Africa where he conducted research on entrepreneurship in the Wamda Research Lab. William has a degree from Denison University, and a Master's Degree from the Middlebury Institute of International Studies at Monterrey.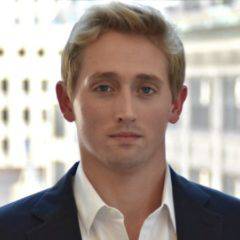 Jud Waite is an intelligence analyst at CB Insights, where he produces data-driven analysis and research reports on private company financings, exits and performance trends across emerging industries, geographies and investors. His research has been cited in Business Insider and the Financial Times.
Prior to joining the research team at CB Insights, Jud was an early member of CB Insights' Customer Success team where he specialized in working with direct investors. Jud is a graduate of Lafayette College.