Led by Managing Intelligence Analyst Matthew Wong
Real estate tech companies previously focused on updating legacy systems for property management in commercial real estate, and creating aggregation platforms for residential real estate. Now, the space is filled with companies tackling larger problems, including some now valued in the billions of dollars.
In residential real estate, newer entrants focus on areas like mortgages, direct home buying, and title & closing. In the commercial sector, startups have blossomed in data, valuation, analytics, workflow tools, and smart buildings.
In this briefing, we analyze areas including:
Investment trends in the real estate tech space
How the direct home buying space is evolving
How real estate incumbents are partnering and investing
Your Speaker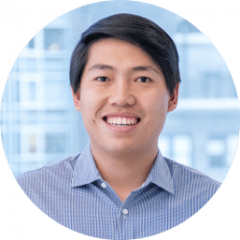 Matthew Wong is a managing intelligence analyst at CB Insights, where he manages a team of research analysts covering startup and venture capital trends in financial services and real estate. He currently manages CB Insights Insurance Tech newsletter, which reaches 22K+ insurance executives, investors and professionals.
Matt's published industry research and analysis have been featured in The New York Times, The Wall Street Journal, Bloomberg, CNBC and The Financial Times and he has appeared on Bloomberg TV and Business News Network. Matthew is a magna cum laude graduate of Northwestern University.