Led by Senior Intelligence Analysts Deepashri Varadharajan and Zoe Leavitt
Behind the scenes, artificial intelligence is already determining which products shoppers see, and even what prices they pay for them. From manufacturing and supply chains to staffing and merchandising, retailers are using AI to meet demand, understand customers, and reduce operational costs.
From Amazon's ambitious sans-checkout retail store "Amazon Go", to Sephora's use of AI for omni-channel marketing, it is clear that the future of retail is in the fusion of the physical and the digital. In this webinar, we'll dive into the AI startups and use cases making the biggest impact, looking at:
Funding to retail AI startups, and where investors like Salesforce Ventures, Baidu Capital, Battery Ventures, and Intel Capital are placing their bets
Use cases of AI in e-commerce, from tracking shoppers online and offline, to personalizing product suggestions
How Amazon, Sephora, Lowe's, and other retailers are already leveraging AI in stores and online
AI in the store of the future, moving toward human-free checkout, in-store robots, and more
Trends to watch in automation
Your Panelists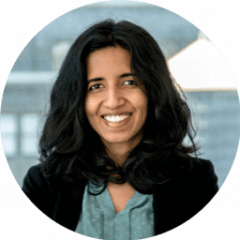 Deepashri Varadharajan received her undergraduate degree in engineering at Vellore Institute of Technology in India. She later studied journalism, and received a degree from the Columbia University Graduate School of Journalism.
Before CB Insights, Deepashri worked for organizations including Al Jazeera America, Deccan Herald, and interned at Siemens India.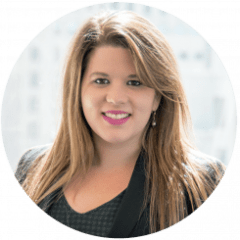 Zoe Leavitt is a senior intelligence analyst at CB Insights covering the beauty, food and beverage, and retail tech sectors. Prior to joining CB Insights, she worked in equity research and drove consumer analytics efforts at the consumer finance group of the Bank of China in Shanghai.
Zoe is a graduate of Stanford University, and her work has been cited in the New York Times, the Wall Street Journal, and more.