Led by CB Insights Research Analyst John Prendergass
Deals to pharma startups are poised to reach a 5-year high in 2017 as billions of dollars continue to flow into private markets, highlighting a growing interest in advancing the state of biotech.
Investors ranging from tech giants like Google to pharma corporates such as Novartis and Pfizer are hoping to capitalize on the wave of new technology entering the field by placing big bets on early-stage, often times preclinical, biotech startups.
This webinar with cover all this and more:
Funding and deal flow to private pharma companies over the past 4 years
Evolving strategies of biotech investors and corporate venture firms
Venture firms launching their own biotech companies
Spotlight: Startups applying analytics and machine learning to drug development
M&A and IPO trends
Your Panelist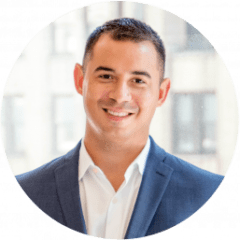 John Prendergass is a research analyst at CB Insights. His research focuses on therapeutics, digital health, medical devices, and the media.
John previously attended medical school at Rutgers New Jersey Medical School and worked in the healthcare investment group at Ben Franklin Technology Partners. John is a graduate of Johns Hopkins University.