Led by Intelligence Analyst Anagha Hanumante
As momentum picks up in areas such as mental health and wellness, organic foods and natural products, "athleisure" apparel, and more, the fitness sector has garnered increased interest from customers and investors alike. Last year alone, fitness tech startups saw $447M in total disclosed equity funding across 195 deals.
Health clubs, boutique studios, and other fitness-focused startups are creating new fitness offerings and experiences as they seek to digitize a traditionally physical space. Investors range far and wide from VCs to private equity firms to gym chains and more as they see opportunities to capitalize on this diverse sector.
This briefing with cover these topics and more:
Private market funding trends to fitness tech startups over the last 4 years
M&A and IPO trends
Major startup players
Sub-sectors within fitness tech that are seeing the most traction
New business models and technologies that are shaping the industry
International deal activity highlighting emerging market fitness tech hubs
YOUR PANELIST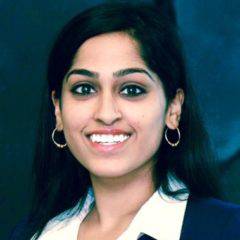 Anagha Hanumante is an intelligence analyst at CB Insights, where she produces data-driven analysis and research reports on startup, venture capital, and emerging tech trends across the areas of construction, consumer and lifestyle technologies, and D2C models.
Prior to joining the research team at CB Insights, Anagha worked at Credit Suisse on the Group CIO Innovation team where she investigated emerging fintech and enterprise IT trends, conducted due diligence on startups, and developed partnerships across the fintech ecosystem. Anagha is a graduate of the University of North Carolina at Chapel Hill.