Led by Senior Intelligence Analyst Ja Lee
How can we live longer? And how can we feel healthier for a longer amount of time?
Those are the questions that scientists have been trying to answer for decades, with few answers. Understanding how we age is an incredibly complex topic — not unlike age-related diseases like cancer or Alzheimer's.
But companies are starting to tackle this traditionally difficult area. From developing novel drug candidates such as "senolytics" to dietary supplements, the longevity industry is starting to see new innovations.
In this briefing, we cover:
The investment landscape of the longevity industry
The different categories of anti-aging solutions (e.g. pharmaceuticals, regenerative medicine)
Application of emerging technology
Where big pharma is placing its bets
Your Speaker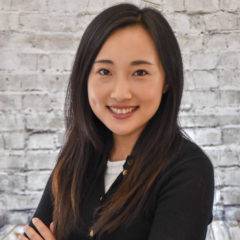 Ja Lee is an intelligence analyst at CB Insights, where she produces data-driven analysis and research reports on trends in biotechnology and medical devices.
Prior to joining CB Insights, Ja worked with oncology and neurology clinical trials at Children's National Medical Center. She is a graduate of the University of North Carolina at Chapel Hill with majors in biology and Spanish. She received her Master's degree in physiology from North Carolina State University.