Led by Senior Intelligence Analyst Zoe Leavitt
Leading food companies are facing pressure on all sides. Consumer preferences are shifting, and Kraft Heinz, Campbell's, and others have seen falling US sales drag on profits. Startups like Halo Top and Chobani are stealing market share. Meanwhile, food brands' clients are becoming competitors as grocery chains invest more into their own private labels, and as Amazon rolls out its own food products.
Some of these threats are immediate; some may be devastating 5-10 years out.
Many major food companies have begun to invest in e-commerce, healthier product options, new corporate venture funds, and other tools, but is it enough? How will food leaders adapt in 2018?
We explore the top trends to watch in food this year, including:
Meat producers investing in alternative proteins
Food brands adopting blockchain
Growth in AI applications for food
The rise in private labels
New direct-to-consumer distribution strategies
A boom in corporate venture capital investment into food and beverage startups
Your Panelist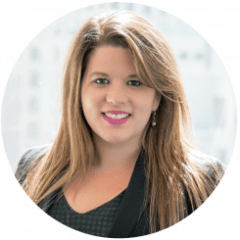 Zoe Leavitt is a senior intelligence analyst at CB Insights covering the beauty, food and beverage, and retail tech sectors. Zoe's research has been featured in the New York Times, Wall Street Journal, Good Morning America, and more, and Zoe was named the #1 voice in retail for 2018 by LinkedIn. Along with her data-driven reports, she leads the weekly newsletter CPG Insights.
Prior to joining CB Insights, Zoe worked in equity research at Cowen and drove consumer analytics efforts at the consumer finance group of the Bank of China in Shanghai. Zoe graduated from Stanford University with a degree in International Relations.