It was a tumultuous year for fintech, with global funding reaching $75.2B in 2022 — a 46% drop from 2021.
But experts are looking to fintech to rise again in 2023. In this webinar, our analysts dive deep into the numbers and explain the fintech funding trends they're prioritizing in 2023. They cover all this, plus:
M&A, IPO and exit activity
The top investors in the sector and what they're betting on
The early-stage trends to watch with early-stage rounds getting the majority of funding
…and so much more.
your speaker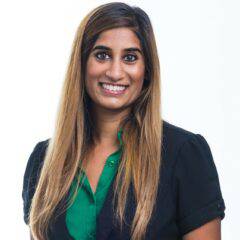 Anisha is a Lead Analyst at CB Insights covering trends in fintech, specifically payments, digital lending, and wealth tech.
Prior to joining CB Insights, she worked at U.S. Bancorp as a corporate banking analyst focusing on credit research and business development for a portfolio of large corporate clients. She also worked at a fintech startup in London called Code Investing as a credit analyst specializing in SME lending.
Anisha received her Bachelor's in Environmental Economics from the University of California, Berkeley, and a Master's degree in Finance from London Business School.