Led by Intelligence Analyst Lindsay Davis
VC-backed fintech companies raised record funds in Q2'17 quarter and saw a string of fintech unicorn births, including Robinhood, Clover Health, and more.
In H1'17, fintech companies closed 496 deals worth $8B. At this pace of investment, both fintech deals and funding are on track to reach record highs in 2017.
In the briefing we will take a deep dive into:
Deals and dollars for Q3'17
Where fintech unicorns are globally
The most active fintech investors
Which fintech areas are heating up and which are overheated
The areas of fintech that banks and insurers are investing in
Your Panelist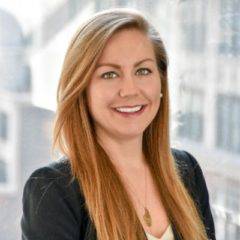 Lindsay Davis is an intelligence analyst at CB Insights covering financial services, regulation, and human resources tech sectors. Prior to joining CB Insights, she was an auditor at the Depository Trust and Clearing Corporation, most recently responsible for assurance and advisory over the Enterprise Risk Management department including vendor, operations, credit, market, and liquidity risk.
Lindsay is a graduate of the University of Florida where she received both her Bachelor's and Master's degrees. Her work has been cited in Thomson Reuters and more.