Led by Intelligence Analyst Lindsay Davis
FEATURING Arvind Purushotham, global head of venture investing at citi Ventures
The first 3 months of 2018 has seen VC-backed fintech companies raise over $5B and a string of fintech unicorn births, including Affirm and Ui Path. Established fintechs with scale, continue to cross product lines in an effort to offer consumers a broader array of financial services and unseat incumbents.
Meanwhile, banks are still struggling to attract younger consumers and are under new regulatory scrutiny in the wake of fresh findings, resulting in multi-million-dollar settlements.
On the horizon in 2018, monumental financial regulations including PSD2 and Open Banking that have already started to take effect and spawned a new breed of fintech challengers.
In this briefing, we run through the first quarter of 2018 and highlight some major developments in the fintech landscape including:
Q1'2018 Financing Trends
Q1'2018 Sector Trends
Incumbent Fintech Investing Update
Q&A With Arvind Purushotham, Global Head of Venture Investing at Citi Ventures
Your Panelists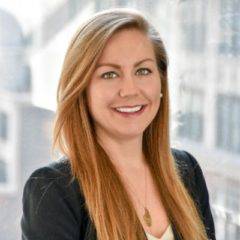 Lindsay Davis is an intelligence analyst at CB Insights where she researches emerging technology trends in fintech, capital markets tech, wealth tech, and regtech. Her research has been cited in Bloomberg, The New York Times, The Financial Times, and Thomson Reuters and presented her analysis at Nikkei's Reg Summit and Money 20/20.
Prior to joining CB Insights, she worked at the Depository Trust and Clearing Corporation (DTCC) as an internal auditor where she most recently lead coverage of the enterprise risk management group including operations, vendor, credit, market, & liquidity risk.
Lindsay is a graduate of the University of Florida and holds a Bachelor's in Economics, a minor in Chinese, and a Master's in International Business from the Warrington School of Business.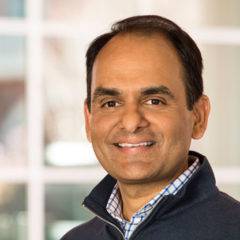 As Global Head of Venture Investing, Arvind leads Citi's efforts to invest in and partner with startups as a way to bring technology-based innovation to Citi's businesses. He focuses his investments in Financial Services, Cybersecurity, and Enterprise Infrastructure. His portfolio includes Betterment, Bluevine, C2FO, Chef, Cylance, Illusive Networks, Persado, Pindrop, Silver Tail Systems (acquired by EMC), Tanium and vArmour.
Prior to Citi, Arvind spent nearly a decade as a Managing Director at Menlo Ventures, where he was an investor and Board member at companies including Kazeon Systems, Cavium Networks, Solidcore, nCircle Network Security, Intelligent Results and Vhayu Technologies. Previously, Arvind was a design engineer and a Program Manager at Intel Corporation.
Arvind obtained his BSEE from the Indian Institute of Technology, Madras, an MSEE from Case Western Reserve University, and an MBA with Distinction from Harvard Business School.