Led by Associate Intelligence Analyst Max Abramsky
Last year, fintech funding hit a record of $16.6B, however, financial incumbents have intensified digital efforts and begun scaling internal products. By cutting margins and releasing new digital solutions, banks are set out to re-bundle consumer financial services.
As banks continue to digitize consumer banking, will this be enough to attract millennial customers?
In this briefing, we dissect top banks playbooks as they digitally re-position their consumer banks. We break down new digital consumer-facing products and anticipate future moves.
Topics covered in this briefing include:
Fintechs maturation and their new strategies
Recent consumer-focused investment activity by banks
Top banks digital consumer playbooks, including: JPM, Goldman, BofA, Citi, and Wells Fargo
Potential future strategies for banks
Your Speaker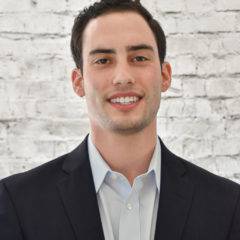 Max Abramsky is an intelligence associate at CB Insights, where he produces data-driven research reports in the fintech space.
Prior to joining CB Insights, Max worked at Crescent Capital Group where he was a member of the leveraged loan trading team. Max is a graduate of the University of Wisconsin School of Business with a degree in finance.