Led by Intelligence Analyst Nick Pappageorge
Increasingly, connected sensors are being applied to heavy machinery, supply chains, and factories. This new digitization, sometimes called Industry 4.0, is allowing industrial players to derive useful insights, make decisions, and optimize their systems. Meanwhile, many dirty, dangerous, and dull jobs are being augmented with worker wearables and collaborative robotics.
This briefing examines IoT companies targeting manufacturing organizations, covering the following:
Where the $2.5B invested in 2017 went within the IIoT startup landscape
Future of factories, and how owners are approaching the technology wave
How AR/VR and wearables are improving safety in manufacturing contexts
Robotic automation, and the rise of robots in enterprise
Your Speaker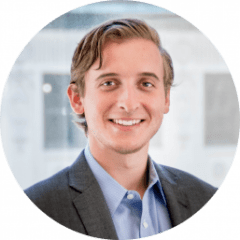 Nick Pappageorge is an intelligence analyst at CB Insights with focus on IoT, AR/VR, and robotics. Prior to analyzing startups and venture capital at CB Insights, Nick worked at 3D printing company Makerbot Industries in a research role, and in Latin America for the Libra Group.
Nick is a graduate of Hamilton College. His research has been cited in Forbes, Fortune, Wired, Quartz, The Wall St Journal, and Mary Meeker's Internet Trends deck, among other publications.