Europe is emerging as one of the hottest global fintech hubs, with over 450 fintech deals closing for more than $2B in 2016. Consumer-friendly regulation in MiFID II and PSD2 has contributed to increased competition in incumbent sectors. Disruptive players are taking advantage and building applications that will change the way consumers and businesses transact.
This webinar will address the following questions:
Where is early-stage fintech investment and startup formation trending in markets like the UK, Germany, and Switzerland?
Which investors have been most successful at picking billion-dollar companies within European fintech?
How are incumbents approaching MiFID II and PSD2? What opportunities does a shift in European regulation provide for fintech companies?
YOUR PANELIST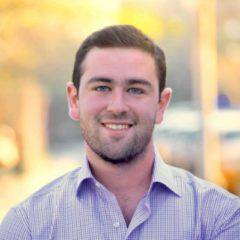 Arieh Levi is a research analyst at CB Insights, where he produces data-driven analysis and research reports on private company financing, exit and performance trends across emerging industries, geographies and investors – specifically, blockchain and fintech.
Prior to joining CB Insights, Arieh held roles in healthcare and financial services.
Arieh is a summa cum laude graduate of Yeshiva University.