Led by Intelligence Analyst Meghna Rao
Technology is changing the face of the energy industry. Communities are using blockchain to sell solar power to each other. Big oil and gas companies are using artificial intelligence to map out potential extraction points. Disaster zones and emerging markets are moving directly to microgrids and away from centralized grid models.
In this briefing, we cover:
Major corporates that are backing blockchain technology to improve energy transactions, like Siemens, which has partnered with LO3 to launch the Brooklyn Microgrid
The implications of startups like Bidgley that are helping utilities disaggregate the massive deluge of data that has come from a new wave of connected devices
The role that artificial intelligence can play in the industry, from making grids smarter and more responsive to improving storage efficiency
What a sturdy cybersecurity offering might look like in the energy industry
Your Speaker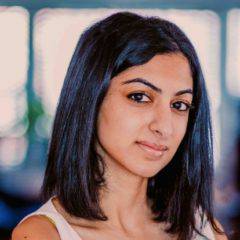 Meghna Rao is an intelligence analyst at CB Insights. Her central focus is the energy industry. Her secondary focus is on Asia, particularly India and Southeast Asia. Before this, Meghna worked at Singapore-based media publication Tech in Asia as a tech journalist. She mainly covered India. Prior to that, she worked for Seattle-based impact venture capital fund Unitus Seed Fund at their Bangalore office. Meghna graduated from Stony Brook University with a degree in English literature.