Led by CB Insights Tech Industry Analyst William Altman
This briefing is focused on emerging startup ecosystems and the promising companies within them located outside usual suspects for tech and innovation: Silicon Valley, London, Shanghai, etc. We start by taking a high level overview of the distribution of venture capital to countries around the world. Our focus then turns to emerging tech and innovation hubs within countries that are the most outside of mainstream venture capital ecosystems. 
Operationally, this means startups that are headquartered in countries that take between .01% and .5% of the world's venture capital deals. The cohort we examine spans regions from South America to Africa, to South East Asia, and beyond, and is comprised of 80+ countries that combined take approximately just 5% of the world's venture capital. We also deep dive into rising cities around the world from Buenos Aires, to Jakarta, Dubai, Nairobi, and more.
In this briefing, we will look at:
The opportunity presented by investing in emerging tech hubs

 Funding history to startups in emerging tech hubs around the world

 Cities around the world that are emerging as tech and innovation hubs

 Promising startups and their investors located in emerging tech hubs
Your Panelist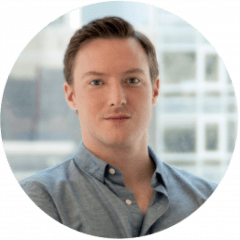 William is a Tech Industry Analyst at CB Insights, where he produces data-driven research on emerging technologies, industries, and geographies with a focus on cybersecurity. William's published industry research has been featured in the The Wall Street Journal, Forbes, CNN, and The New York Times.
Before CB Insights, William worked in the Middle East and North Africa where he conducted research on entrepreneurship in the Wamda Research Lab. William has a degree from Denison University, and a Master's Degree from the Middlebury Institute of International Studies at Monterrey.