Led by CB Insights Tech Industry Analyst Natan Reddy
Deals to e-commerce startups reached 190 deals in Q1'17, increasing for the first time since Q1'16, highlighting a reignition of investor interest after four quarters of chill.
As giants such as Amazon ramp up the competition, many regional players have felt the heat, such as India-based Flipkart (whose valuation recently declined from $16B to $11.6). In a landscape that has seen relatively few successful exits, startups are seeking new ways to innovate.
This research briefing will dive into the following questions:
How have direct-to-consumer and subscription-based players faired against traditional e-commerce platforms?
What are the commonalities among e-commerce startups that have achieved successful exits, and where do prominent private e-commerce players stand today?
How can artificial intelligence help e-commerce startups pull ahead of their competition?
Your Panelist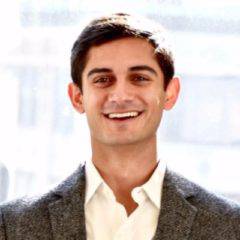 Natan graduated from the University of California, Berkeley with a major in economics and a focus in French. He previously worked as a business valuation senior associate at Andersen Tax in San Francisco, where he valued dozens of startups and public companies. He currently covers the e-commerce, on demand, and food delivery sectors. His research has been cited in Forbes, the Los Angeles Times, and more.