Led by CB Insights CEO & Co-founder Anand Sanwal
Have you ever wanted to get inside the head of Jeff Bezos? Or better yet, see the key trends that caught the eyes of tech CEOs over the past few years? 
Public company earnings transcripts are a tunnel into the minds of top executives, but to date, the unstructured nature of these transcripts (tens of thousands of words) has made them messy and unusable for sophisticated analysis. But not anymore.
CB Insights Earnings Transcripts is the world's largest earnings transcript search engine allowing you to search across 40+ quarters (10 years) of transcripts for 6500+ public companies.
In this briefing, we look at what the world's top tech companies – Facebook, Amazon, Microsoft, Google, and Apple – are talking about. We uncover trends, analyze mentions, and give you a clear view into some of the markets and products that are catching their attention.
YOUR PANELIST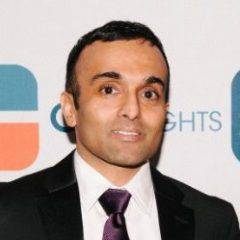 Anand Sanwal is the CEO & Co-founder of 
CB Insights
, a National Science Foundation-backed technology market intelligence platform that provides predictive intelligence into emerging technology trends, startups and corporate strategy. Customers include Cisco, Sequoia Capital, Gartner, KPMG, Marketo, Redhat and Castrol to name a few.
Prior to founding CB Insights, Anand managed the $50 million Chairman's Innovation Fund at American Express and worked in VC and corporate M&A.  Before AmEx, Anand worked at 
Kozmo.com
, one of NYC's most infamous dot com flameouts, where he learned that if you buy something for $2 and sell it for $1, you will not make it up in volume.  He has degrees in Chemical Engineering from the University of Pennsylvania and in finance and accounting from the Wharton School of Business.