Led by Intelligence Analyst Natan Reddy
The state of e-commerce is rapidly evolving in 2018. Incumbent players are seeking to dominate the landscape through their private labels, unmatched logistics capabilities, and sweeping acquisitions. At the same time, startups are making room for themselves through direct-to-consumer and subscription business models, putting an increased effort into curation, and the personalization of the customer journey.
More broadly, technological advancements that leverage data, blockchain, artificial intelligence, the Internet of Things (IoT), and even augmented reality are reshaping various aspects of e-commerce ranging from supply chain and logistics, to customer experience and last mile delivery.
In this briefing, we will discuss some of the following trends:
• The continued expansion of incumbents such as Amazon and Alibaba
• How e-commerce startups are differentiating themselves against the larger competition
• How advancements in supply chain and logistics are reshaping the game for smaller e-commerce players
• The increased integration of online and offline commerce for all players in the space
• The impact of artificial intelligence, augmented reality, and IoT technology on automation and the online customer experience
Your Panelist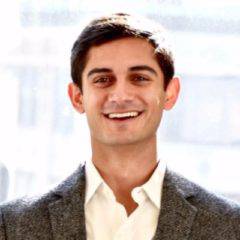 Natan Reddy is an intelligence analyst at CB Insights. He currently produces data-driven analysis and reports on the areas of retail, supply chain & logistics, and e-commerce, among others. His research has been cited in TechCrunch, CNN, Forbes, the Los Angeles Times, and more.
Before CB Insights, Natan worked as a business valuation senior associate at Andersen Tax in San Francisco, where he valued dozens of startups and public companies. Natan is a graduate of the University of California, Berkeley with a major in economics and a focus in French.