Led by Associate Intelligence Analyst Rachel Binder
Car ownership and driving habits as we know them may soon be completely reinvented.
A growing number of mobility services are proving to be more convenient and more affordable than car ownership, while also addressing inefficiencies in the current transportation ecosystem such as first- and last-mile transport.
Coupled with developments in autonomous driving and electric vehicles, these advancements in mobility technology have the potential to reshape the future of transportation, which will likely depend on a network of integrated services rather than privatized ownership.
In this briefing, we dive into how Big Auto, Big Tech, and startups are battling to own this future, covering the following:
What's driving record levels of investment in bike- and scooter-sharing startups, including Uber and Lyft's recent moves to acquire startups in the bike-sharing space.
How advances in battery technology are generating a resurgence in investment in electric vehicles, including bikes and scooters.
Where the $3.4B invested in self-driving technology went in 2017, and how major AV players such as Waymo and GM will influence the ride-hailing business moving forward.
How OEMs such as Daimler and BMW are changing the face of auto retail with car subscriptions and car-sharing services.
Your Speaker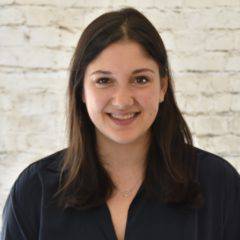 Rachel Binder is an associate intelligence analyst at CB Insights covering autos.
Prior to joining the team at CB Insights, Rachel worked in equity research at Goldman Sachs covering retail companies.