Led by Managing Intelligence Analyst Zoe Leavitt
Investors have poured $13.6B into CPG startups since 2014, propelling high-momentum startups like Brandless, Hims, Glossier, and Beyond Meat into the mainstream. Meanwhile, incumbent leaders P&G, Kellogg's, L'Oreal, and others are reacting by launching venture capital funds, partnering with startup incubators, revamping old product lines, and more. And of course, everyone is watching Amazon.
In this live briefing, we explore:
The go-to-market strategies of emerging food and personal care startups
Ingredient and labeling trends to watch
Where CPG corporates are placing their bets
The impact of Amazon and other big tech players on CPG strategy
How IoT, voice, AI, and other emerging technologies will shape the future of CPG distribution
Your Speaker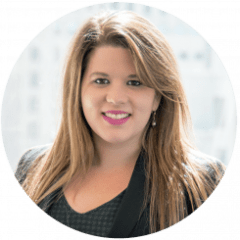 Zoe Leavitt is a managing intelligence analyst at CB Insights, where she tracks the rising startups and emerging technologies shaping the future of CPG and retail. She works with leading CPG companies around the world and manages the CPG Insights newsletter, which reaches 20k+ executives, entrepreneurs, and investors. Zoe was named 2018's #1 voice in retail by LinkedIn, and her work has been featured by CNBC, WSJ, CNN and more.
Prior to joining CB Insights, Zoe worked in equity research at Cowen Group and supported consumer analytics at the consumer finance group of the Bank of China in Shanghai. Zoe graduated from Stanford University with a degree in International Relations.