Led by Senior Intelligence Analyst William Altman
Cybersecurity is an increasingly hot industry. Persistent threats faced by businesses, governments, and individuals are fueling the rise of next generation solutions in digital security .
However, today's cyber threat landscape is increasingly large, complex, and varied. Likewise, there are a myriad of startups offering products and services across every aspect of the threat landscape.
Understanding the critical emerging threats and trends, and distinguishing between the companies that are poised to offer the most innovative cybersecurity solutions is essential for staying at the forefront of this quickly evolving industry.
In this briefing, we dig into:
Cybersecurity funding trends
Cyber Defender categories
2018 Cyber Defenders
Appendix & Methodology
Your Panelist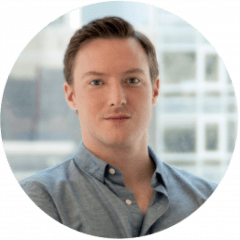 William is a senior intelligence analyst at CB Insights, where he produces data-driven research on emerging technologies, industries, and geographies with a focus on cybersecurity and digital identity. William's published industry research has been featured in the The Wall Street Journal, Forbes, CNN, and The New York Times.
Before CB Insights, William worked in the Middle East and North Africa where he conducted research on entrepreneurship in the Wamda Research Lab. William has a degree from Denison University, and a Master's Degree from the Middlebury Institute of International Studies at Monterrey.