Led by Intelligence Analyst Ja Lee
In short, CRISPR serves as a defense mechanism that bacteria have evolved to fight off invaders. Early pioneers of CRISPR's applications spearheaded by figures such as Jennifer Doudna and Feng Zhang have shown how multifaceted and versatile this genetic editing tool can be in its applications.
In this briefing, we answer the question – what is CRISPR? – and further dive into:
How CRISPR, aka the "molecular scissors," works
Current research on its applications involving:

Healthcare
Food/Agriculture

Limitations and controversies
Innovative startups pioneering new applications
Future of CRISPR
Your Panelist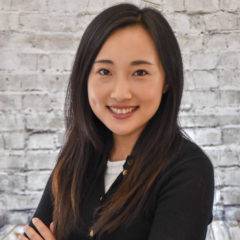 Ja Lee is an intelligence analyst at CB Insights, where she produces data-driven analysis and research reports on trends in biotechnology and medical devices.
Prior to joining CB Insights, Ja worked with oncology and neurology clinical trials at Children's National Medical Center. She is a graduate of the University of North Carolina at Chapel Hill with majors in biology and Spanish. She received her Master's degree in physiology from North Carolina State University.