Led by CB Insights Tech Industry Analyst Arieh Levi
2016 saw 132 investment deals to bitcoin and blockchain companies, in addition to initial coin offerings (ICOs) that poured an estimated $250M in crowdfunded tokens into seed-stage blockchain companies.
Corporate interest and activity in the space has increased, with various corporate blockchain consortia cropping up and adding members at a fast clip.
In this webinar, we'll explore this transformative technology and ask the following questions – among others:
How are public blockchains challenging traditional corporate incumbents?
How can private blockchains make legacy systems and processes more efficient?
What new business opportunities might public blockchains present?
What are some opportunities for corporates presented by private blockchains and consortia?
What are some challenges and opportunities for regulatory agencies and government bodies, and how have they responded thus far?
Your Panelist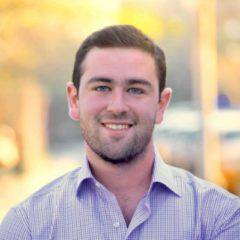 Arieh Levi is a research analyst at CB Insights, where he produces data-driven analysis and research reports on private company financing, exit and performance trends across emerging industries, geographies and investors – specifically, blockchain and fintech.
Prior to joining CB Insights, Arieh held roles in healthcare and financial services.
Arieh is a summa cum laude graduate of Yeshiva University.