Led by CB Insights Tech Industry Analyst Alex Paci
In industries from consumer-packaged goods, automotive production, energy, financial services, and technology, corporate strategy teams are confronting an existential need to stay on top of the shifting ground beneath them, especially with regard to venture-backed technologies.
Corporate venture funds participated in $13.3B invested across 798 deals through the first half of 2017, and corporations are creating new corporate venture funds at a record clip. Via investment, partnerships and 'skin in the game', corporate teams are developing the strategic wherewithal that might make or break their bottom line.
In this webinar we'll tear down corporate venture investment in a data-heavy analysis of where and how corporations are deploying their capital.
You'll walk away knowing more about:
The global, US, UK, India and China corporate venture capital markets
Sector-specific investment trends in internet, mobile, and healthcare
Which corporations are most actively investing
How corporation venture teams are approaching burgeoning categories like artificial intelligence and cyber security
Your Panelist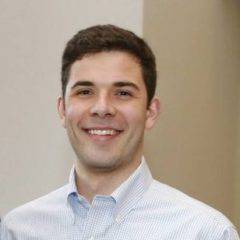 Alexander Paci is a research analyst at CB Insights, where he produces data-driven analysis and research reports on private company financing, exit and performance trends across emerging industries, geographies and investors. His research has been cited in the New York Times and the Financial Times. 
Prior to joining CB Insights, Alexander held roles at Simpson Thacher & Bartlett and The Blackstone Group. Alexander is a graduate of Vanderbilt University.