Led by Senior Intelligence Analyst Nikhil Krishnan
Healthcare costs take nearly a fifth of US GDP and continues to grow. New technology promises to lower the costs, but so far the promises have yet to be delivered.
However, a new wave of companies and technologies are showing promise thanks to the convergence of several trends (digitized health records, shift to value-based care, etc.)
In this briefing, we'll cover which trends are changing the interface of healthcare for consumers. Specifically we'll look at:
Consumer diagnostics
Retail Clinics
Urgent Care
Direct Primary Care/Concierge Medicine
Telemedicine
Prescription Management
The Role of AI
Your Panelist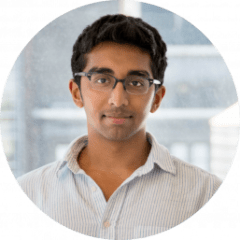 Nikhil Krishnan is a senior intelligence analyst at CB Insights. His research focuses on biotechnology/drug development, digital health, autonomous vehicles, and consumer products. Nikhil worked at several other startups in the past, including Relationship Science, Global Thermostat, and Uber.
Nikhil's research has been featured several times in the Wall Street Journal, Bloomberg, New York Times, and Reuters. Nikhil is a graduate from Columbia University.