Our analyst breaks down what's next for clinical trials tech, including:
Disruption and where it's coming from
What it all means for pharma companies
Apple & Facebook's moves toward clinical research, trials
Sign up now to get the recording.
Your speaker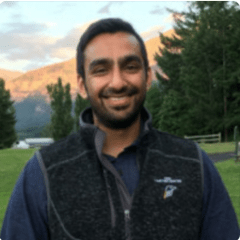 Kedar covers how emerging technologies in Genomics, Biotech, and Pharma will pave the way towards precision medicine. His work has been featured in the Wall Street Journal, Business Insider, STAT, and Yahoo Finance, among others. 
Prior to joining CB Insights, Kedar invested in medtech startups at Lawala Capital, and did strategy consulting and algorithm development at Mercury Data Science.
Kedar holds a Ph.D. in Evolutionary Biology from the University of Houston.