Led by Senior Intelligence Analyst and Writer Deepashri Varadharajan
Chinese AI startups accounted for 48% of global AI funding last year, surpassing the United States for the first time. China's big tech giants – Baidu, Tencent, and Alibaba – are expanding their AI offerings into other countries in Asia, recruiting US talent and investing in US AI startups, and forming global partnerships to advance smart city solutions, autonomous driving, conversational AI, and predictive healthcare, among other things.
The public and private sectors in China are working together with the government to make it a global leader in artificial intelligence in the next decade.
In this research briefing, we cover:
Booming startup scene, spotlighting rising facial recognition tech built by SenseTime, Megvii, and others
What Baidu, Alibaba, and Tencent are doing in AI
Rise of Chinese AI assistants
Cross-border tech investments and global partnerships
Your Speaker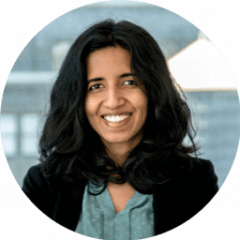 Deepashri Varadharajan received her undergraduate degree in engineering at Vellore Institute of Technology in India. She later studied journalism, and received a degree from the Columbia University Graduate School of Journalism.
Before CB Insights, Deepashri worked for organizations including Al Jazeera America, Deccan Herald, and interned at Siemens India.