From funding drops to the catastrophic collapse of FTX, it's safe to say blockchain had a tumultuous year. Many of the success stories from 2021 came tumbling down in 2022, but what does this mean for the future of blockchain?
In this webinar recording, our analyst will dive deep into the numbers and share the trends they're prioritizing for 2023, along with the key themes that emerged from our data.
We'll also cover:
M&A, IPO and exit activity
Top investors and what they're betting on
The early-stage trends to watch
…and so much more.
your speaker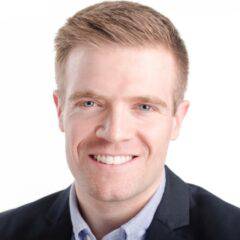 Chris Bendtsen is a Senior Analyst at CB Insights, where he researches emerging technologies, startups, and investment trends, with a focus on fintech, blockchain, crypto, and Web3.
Prior to joining CB Insights, Chris was a principal researcher at Gartner, where he covered digital marketing in retail banking, wealth and asset management, and insurance.
Before Gartner, Chris was a senior forecasting analyst at eMarketer. Chris graduated from Princeton University with a degree in Economics.