Led by Intelligence Analyst Arieh Levi
Is blockchain technology dead?
2018 has not been kind to this nascent sector, with prices dropping, media interest waning, and massively declining public interest.
However, under the surface, blockchain technology is developing at a rapid rate, with engineers and academics alike taking a keen interest. Indeed, even as ICO fever has died down, traditional venture funding in the space is up year-over-year.
In this briefing, we look at financing trends, earnings calls, partnerships, and more to get a better sense of how this technology is poised to shake up industries.
Specifically, we look at key trends in venture activity, corporate activity, partnerships, and M&A to get a better sense of how crypto's narrative is shifting, and where this technology is headed in 2019.
Your Speaker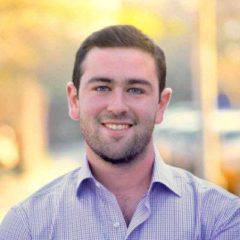 Arieh Levi is an intelligence analyst at CB Insights, where he produces data-driven research on private company financing, and exit and performance trends across emerging industries, geographies and investors.
Prior to joining CB Insights, Arieh held roles in healthcare and investment banking, and graduated summa cum laude from Yeshiva University. His work has been cited in The Wall Street Journal, Reuters, Fortune, CNBC, and Bloomberg, among others.