Led by Intelligence Analyst Arieh Levi
Blockchain technology promises user-controlled identity, but what does that mean?
For one, it means that users can control their online identity and data. In the same vein, users will be able to selectively grant or revoke access to their information.
Decentralized identification will also allow enterprises to, for example, cut supply chain costs because unique identifiers could be placed on a blockchain accessible to all parties.
In this briefing, we discuss:
How blockchain technology shifts traditional thinking around digital identity
Startups capitalizing on blockchain technology
Enterprises working on big problems with blockchain technology, specifically around identity
Your Panelist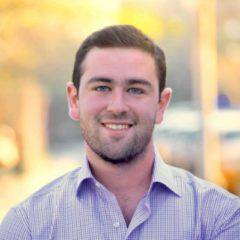 Arieh Levi is an intelligence analyst at CB Insights, where he produces data-driven research on private company financing, and exit and performance trends across emerging industries, geographies and investors.
Prior to joining CB Insights, Arieh held roles in healthcare and investment banking, and graduated summa cum laude from Yeshiva University. His work has been cited in The Wall Street Journal, Reuters, Fortune, CNBC, and Bloomberg, among others.