From ambitious net-zero goals to biting off a piece of the climate tech software pie, Meta, Amazon, Google and Microsoft are aggressively stepping up efforts in climate tech product development, investment, and partnerships.
Our analyst explains:
How each giant intends to tackle their ambitious net-zero carbon emissions goals

How big tech companies are adding new carbon accounting and climate risk analysis features to their platforms

The areas of climate tech where big tech is investing

Where each big tech company is headed in the climate tech space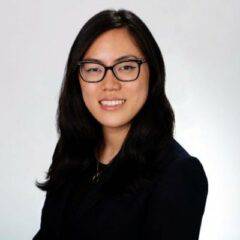 Julie covers how new tech is paving the way for more sustainable, connected business practices, specifically focusing on the energy transition, circular economy, and climate tech.
Prior to joining CB Insights, she worked as a credit analyst at S&P Global. She graduated from Carleton College with a B.A. in economics.