Led by Intelligence Analyst Anagha Hanumante
2017 was a banner year for beauty tech. From major beauty brands investing in augmented reality to an industry-wide push towards customized beauty products and experiences, technology-backed brands are transforming the sector.
Amidst a difficult retail environment, the beauty industry is thriving and is more crowded than ever. Investors made a record 149 deals in beauty worth $588M in 2017.
Direct-to-consumer beauty brands, as a whole, are chipping away at the market share of personal care incumbents who are responding with increased M&A activity, incubator and accelerator programs, new in-store technologies, and more.
We explore the top trends to watch in beauty in 2018, including:
New pricing, distribution, and product development models
How AI, 3D printing, and genomics are personalizing beauty recommendations for consumers
In-store technologies that seek to engage beauty shoppers
Beauty device integration with the smart home
Increased overlap of the beauty industry with fitness, biotech, and other sectors
Beauty incumbent strategies and responses to the rise of direct-to-consumer cosmetics brands
Your Panelist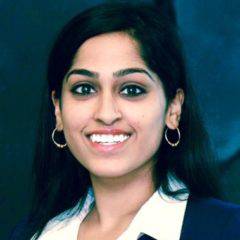 Anagha Hanumante is an intelligence analyst at CB Insights, where she produces data-driven analysis and research reports on startup, venture capital, and emerging tech trends across the consumer space.
Prior to joining the intelligence team at CB Insights, Anagha worked at Credit Suisse on the Group CIO Innovation team where she investigated emerging fintech and enterprise IT trends, conducted due diligence on startups, and developed partnerships across the fintech ecosystem. Anagha is a graduate of the University of North Carolina at Chapel Hill.