Led by Intelligence Analyst Lindsay Davis
In this briefing, we dissect how major banks have approached fintech investments and areas they are doubling down on to fight back insurgents in 2018.
Last year, fintech funding hit a record of $16.6B, however, financial incumbents also began shifting their strategies. Instead of making early-stage bets in new fintech, they shifted their focus to beefing up their acquisitions. This signaled that banks may be ready to forego partnerships in favor of launching their own products.
As more banks look to build out their own fintech products, could more fintech M&A or acqui-hires follow?
Industries and technologies covered in this briefing include:
Bank's fintech investing strategies and stocked portfolios
Key acquisitions like JP Morgan's acquisition of WePay
Categories that banks have been pulling back on like blockchain
Categories banks are doubling down on like payments for JP Morgan and lending for Goldman Sachs
Potential strategies for growth in 2018 and more
Your Panelist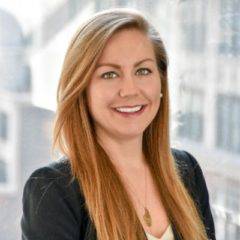 Lindsay Davis is an intelligence analyst at CB Insights where she researches emerging technology trends in fintech, capital markets tech, wealth tech, and regtech. Her research has been cited in Bloomberg, The New York Times, The Financial Times, and Thomson Reuters and presented her analysis at Nikkei's Reg Summit and Money 20/20.
Prior to joining CB Insights, she worked at the Depository Trust and Clearing Corporation (DTCC) as an internal auditor where she most recently lead coverage of the enterprise risk management group including operations, vendor, credit, market, & liquidity risk.
Lindsay is a graduate of the University of Florida and holds a Bachelor's in Economics, a minor in Chinese, and a Master's in International Business from the Warrington School of Business.