Led by Associate Intelligence Analyst Max Abramsky
Fintech startups that have garnered millions of customers are now shifting their focus to adding new products and services — and even building out full-scale banking platforms.
Over the last decade, consumer fintech startups have focused on unbundling products and services, cutting margins, and acquiring customers. But today, as fintech startups mature, they are attempting to compete directly with banks.
Additionally, a relatively new subset of fintechs — challenger banks — have emerged to attack traditional bank checking accounts. Today, challenger banks have combined to amass over 15M accounts.
In this briefing, we analyze areas including:
Investment trends in the digital banking space
How fintech infrastructure is enabling innovation
How fintech startups plan to re-bundle products and services
How financial service incumbents are partnering and investing
Your Speaker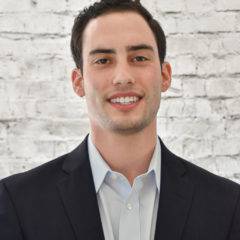 Max Abramsky is an intelligence associate at CB Insights, where he produces data-driven research reports in the fintech space.
Prior to joining CB Insights, Max worked at Crescent Capital Group where he was a member of the leveraged loan trading team. Max is a graduate of the University of Wisconsin School of Business with a degree in finance.