Led by CB Insights Tech Industry Analyst Natan Reddy
As technology continues to permeate all aspects of our lives, startups targeting babies and kids have come to prominence over the last several years. 2016 saw a record high of 176 deals in the baby and kids tech space, while 2017 is on pace to set a record of 185 deals by the end of the year.
Companies in the baby and kids tech space span a variety of industries and use-cases including retail e-commerce sites, wearables and monitors, virtual reality toys, ed tech platforms, and on-demand services.
In this briefing we will cover:
Private market funding trends
Major startup players in the space
Which sub-industries within baby tech are seeing the most traction
Emerging trends and technologies that are revolutionizing the space
Your Panelist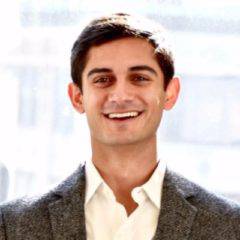 Natan Reddy is a tech industry analyst at CB Insights. He currently produces data-driven analysis and reports on the areas of e-commerce, on demand, and food delivery. His research has been cited in TechCrunch, CNN, Forbes, the Los Angeles Times, and more.
Before CB Insights, Natan worked as a business valuation senior associate at Andersen Tax in San Francisco, where he valued dozens of startups and public companies. Natan is a graduate of the University of California, Berkeley with a major in economics and a focus in French.