Led by CB Insights Senior Research Analyst Kerry Wu
The promise of connected, shared, and autonomous vehicles has sent auto tech private investment skyrocketing over $1B annually as startups have flooded into the space.
Tech companies exploring these technologies and their applications are targeting not just automakers and their suppliers, but also players in transportation, logistics, urban development, and beyond.
In this webinar, we'll use CB Insights data on investment trends, funding data, corporate activity, patents, and more to distill:
Where auto tech investment now is being directed
Incumbents' various strategies for remaining competitive
Open questions across business models, regulation, and more
Emerging trends across other transportation mediums
Your Panelist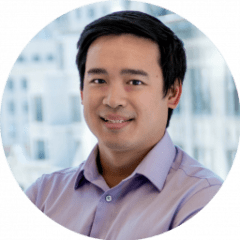 Kerry Wu is a senior research analyst at CB Insights, where he produces data-driven analysis and research reports on private company financing, exit and performance trends across emerging industries, geographies and investors. His research in digital banking, on-demand, and other sectors has been featured in The New York Times, Financial Times, Bloomberg, and Quartz.
Before CB Insights, Kerry worked as a management consultant at Simon-Kucher & Partners, executing growth strategy, pricing strategy, and due diligence projects for both public and private clients. Kerry is a graduate of Columbia University.