Led by CB Insights Lead Intelligence Analyst Matt Wong
Since 2012, more than $105B has been invested across 5,000+ deals into Asian tech companies. Dollars continue to flood into Asia's tech landscape as the number of $50M+ financings to VC-backed Asia tech companies rose 39% on a quarterly basis in Q1'17.
As China's Internet giant expand their reach into emerging markets like Southeast Asia and new innovative tech-driven business models proliferate, the broader Asia tech landscape continues to change at a dramatic pace.
This research briefing will dive into the following questions:
Where is early-stage investment and startup formation trending in markets like China, India, and Southeast Asia?
Which investors have been most successful in picking billion-dollar companies within Asia tech?
How has the investment and M&A activity of China Internet giants including Baidu, Alibaba, Tencent and JD shifted over time?
Your Panelist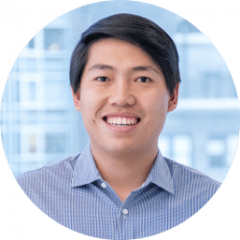 Matthew Wong is a lead intelligence analyst at CB Insights, where he produces data-driven analysis and research reports on private company financing, exit and performance trends across emerging industries, geographies and investors. He launched and manages CB Insights Insurance Tech newsletter, which reaches 10K+ insurance executives, investors and founders.
Before CB Insights, Matt completed short stints covering startups and venture capital at Dow Jones Venture Wire, and Inc.com. Matt's published industry research and analysis have been featured in The New York Times, The Wall Street Journal, The Financial Times, Bloomberg, CNBC and Reuters. He has appeared on Bloomberg TV, Al-Jazeera and Business News Network. Matthew is a graduate of Northwestern University.