Led by Senior Intelligence Analyst Zoe Leavitt
Investors have poured over $28B into AI over the past 3 years. On the other hand, dozens of brick-and-mortar retail chains have gone bankrupt, and leading retailers have closed thousands of stores.
Now, retailers are looking to artificial intelligence for ways to reinvent physical retail, ranging from personalized in-store services, to robots, to machine vision for analyzing shoppers. This briefing will analyze investment activity, M&A, patents, earnings call chatter, and more to explore how AI is shaping the store of the future.
We look at strategies and case studies including:
AI for predictive inventory management
Robot staffers to automate tasks behind the scenes
Machine vision for automated checkout
AI-powered shopper analytics
Walmart, Amazon, Sephora, Zara, Farfetch, and other retailers using AI to build the next generation of physical retail.
Your Panelist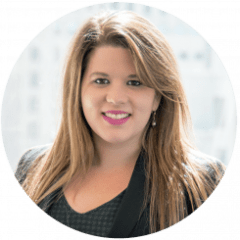 Zoe Leavitt is a senior intelligence analyst at CB Insights covering consumer goods and retail technology. Zoe's research has been featured in the New York Times, Wall Street Journal, Good Morning America, and more, and Zoe was named the #1 voice in retail for 2018 by LinkedIn. Along with her data-driven reports, she leads the weekly newsletter CPG Insights.
Prior to joining CB Insights, Zoe worked in equity research at Cowen and drove consumer analytics efforts at the consumer finance group of the Bank of China in Shanghai. Zoe graduated from Stanford University with a degree in International Relations.