Led by Senior Intelligence Analyst Nikhil Krishnan
Health care is a $3T+ industry that tech giants have not cracked yet. Rumors around Apple's involvement in health care have been swirling for a couple of years. Apple has several advantages in the space including non-health care revenue ($52.9B revenue in Q2 2017), leverage (85.8M US iPhone users), and many more which we'll talk about.
This briefing is a deep dive into everything we know about Apple's ambitions in the space using patents, acquisitions, interviews, job data, and more. We'll talk about what Apple has done so far, where they might be going in the future, and who will be affected.
Specifically we'll look at:
Apple's advantages in health care
Apple Health, HealthKit, and the personal health record
CareKit, ResearchKit, and how research is changing
The role of the phone and watch in health care
Apple's medical device
Future areas of interest and potential acquisitions
Your Panelist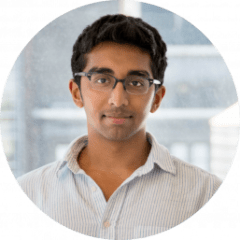 Nikhil Krishnan is a senior intelligence analyst at CB Insights. His research focuses on biotechnology/drug development, digital health, autonomous vehicles, and consumer products. Nikhil worked at several other startups in the past, including Relationship Science, Global Thermostat, and Uber.
Nikhil's research has been featured several times in the Wall Street Journal, Bloomberg, New York Times, and Reuters. Nikhil is a graduate from Columbia University.