Led by Intelligence Analyst Nikhil Krishnan
Apple is entering the healthcare market with its expertise in consumer brands, hardware, and software. Its goal is to build a new interface for healthcare focused around the personal health record, which has the potential to turn the healthcare industry on its head.
This briefing is a deep dive into everything we know about Apple's ambitions in the space using patents, acquisitions, interviews, job data, and more. We talk about what Apple has done so far, where they might be going in the future, and who will be affected.
Specifically, we look at:
Apple's advantages in healthcare and existing partnerships
Apple Health, HealthKit, and the personal health record
CareKit, ResearchKit, and how research is changing
The role of the phone and watch in health care
Apple's medical device
Future areas of interest and potential acquisitions
Your Speaker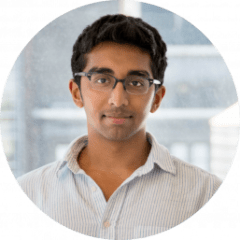 Nikhil Krishnan is a senior analyst at CB Insights, where he produces data-driven analysis and research reports on trends in digital health and healthcare broadly. He sends the weekly Digital Health Insights newsletter to 65K+ members. His research has been featured in The Economist, New York Times, Wall Street Journal, and more.