Led by Managing Intelligence Analyst Matthew Wong
Ten years ago, Alipay was just a rapidly growing online payment service. Today, Alipay is the modern gateway to an ecosystem of financial services from the largest money market fund in the world to an insurance marketplace with 400M users.
Now, Ant Financial is entering its next stage of growth. This ranges from working with traditional financial institutions as China's leading open platform, bolstering its strength as a technology and data company, and going global.
In this briefing, we explore topics including:
Ant's globalization efforts
How Ant's key product lines are shaping up
The evolution of mobile payments in China
The impact of regulation on Ant's growth
How Ant's model is influencing global peers
Your Speaker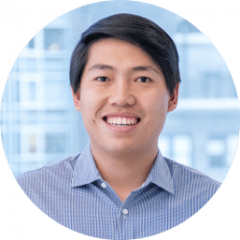 Matthew Wong is a managing intelligence analyst at CB Insights, where he manages a team of research analysts covering startup and venture capital trends in financial services and real estate. He currently manages CB Insights Insurance Tech newsletter, which reaches 22K+ insurance executives, investors and professionals.
Matt's published industry research and analysis have been featured in The New York Times, The Wall Street Journal, Bloomberg, CNBC and The Financial Times and he has appeared on Bloomberg TV and Business News Network. Matthew is a magna cum laude graduate of Northwestern University.