Led by Senior Intelligence Analyst Nikhil Krishnan
In January of 2018, Amazon announced that they were planning to make moves in healthcare by partnering with JP Morgan and Berkshire Hathaway but specific details were scant.
In the last month the company made a ~$1B acquisition of mail-order pharmacy PillPack and appointed Atul Gawande to lead the initiative, making it clear that they were serious and were planning to move quickly. Wall Street did not look favorably for healthcare incumbents.
We analyze some of the rumored projects they're working on as well as areas of healthcare we think are particularly vulnerable to Amazon's entrance.
In this briefing, we discuss:
Advantages, Philosophy, and Approach
Where Amazon Should Enter Healthcare

Amazon, the Pharmacy
Claims Administration and Health Benefits Management
Amazon and Medicare/Medicaid management
Amazon for Providers
Amazon in the Lab
Your Speaker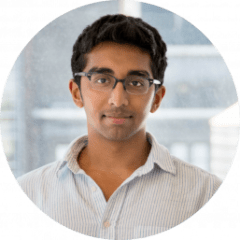 Nikhil Krishnan is a senior analyst at CB Insights, where he produces data-driven analysis and research reports on trends in digital health, ag tech, and construction. He sends the weekly Digital Health Insights newsletter to 30K+ members. His research has been featured in The Economist, New York Times, Wall Street Journal, and more.
Prior to joining CB Insights, Nikhil worked at Uber, the Small Business Administration, and Relationship Science.